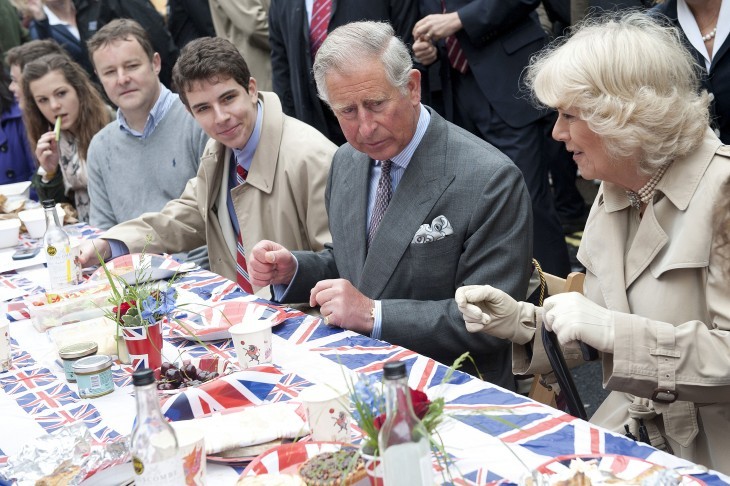 Prince Charles has is no longer a toff, twit or nob — he has become a Royal Man In Full, says The Telegraph:
"It has never been quite so self-evident that this wry, middle-aged man is a worthy, self-mocking and potentially rather lovable king-in-waiting… On present showing, we could grow to cherish him as King Charles."
King Charles… how does that sound?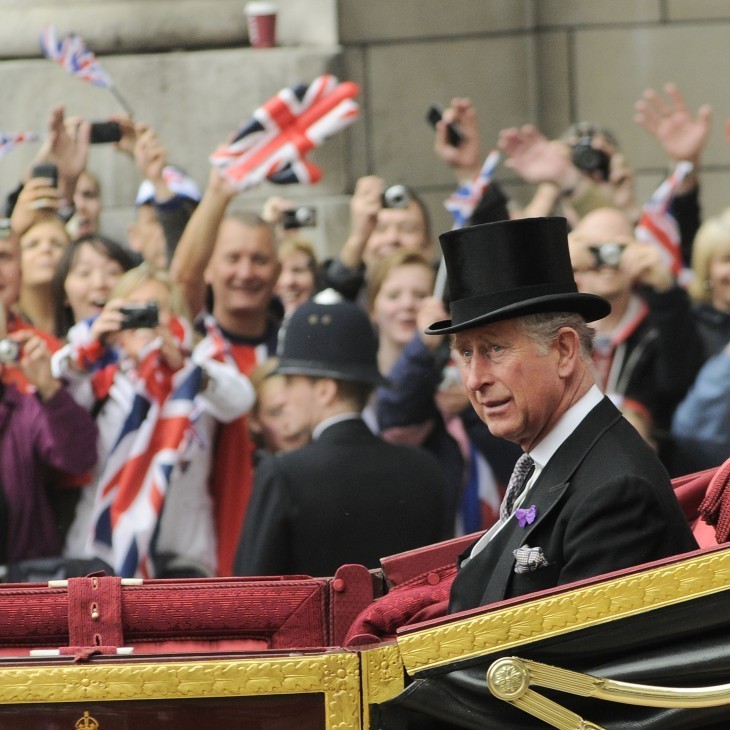 Of course,
The Telegraph
is a famously Royalist paper — so conservative it's known as "The Torygraph." The Queen
reads it
:
"When at Buckingham Palace… she awakens at 7:30, when her tea is brought. Her dogs are, meanwhile, being walked in the gardens. She breakfasts an hour later, alone with Prince Philip, and reads the Daily Telegraph. While she does so, a piper plays outside for 15 minutes. This was a tradition started by

Victoria

, and it is not popular with every member of the household."
So it's no gigantic surprise that the paper might come out with a few friendly words about the crown prince.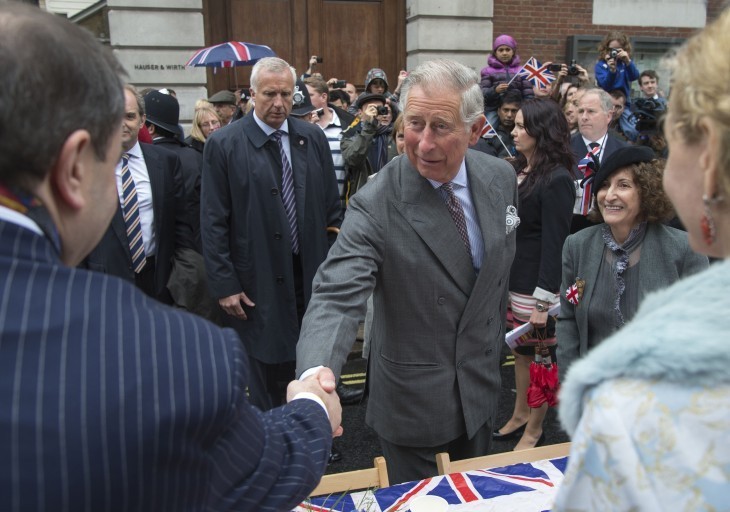 Still, my distant American's impression of Charles has always been that his heart is in the right place.
He made a hash of his marriage with
Princess Diana
, it's true, and he's put his foot in his mouth many a time (although not so much lately). But he's no
Edward VIII
, either.
My own opinion of Prince Charles really changed in 1994, when he faced down that gunman in Australia without a flinch.
Early in the video you think maybe the Prince was just oblivious, but no: he clearly hears the shots and tracks the guy (David Kang turned out to be his name) as he crashes onto the stage. Charles doesn't even stop adjusting his cufflinks. I'd swear that at the 1:05 mark he glances down and back as if thinking, "Is somebody going to take care of this?"
The shots turned out
to be blanks
(and Kang is
now a barrister
), but still. Whatever Charles was really thinking, that's the kind of cool you like to see in your Royal Family.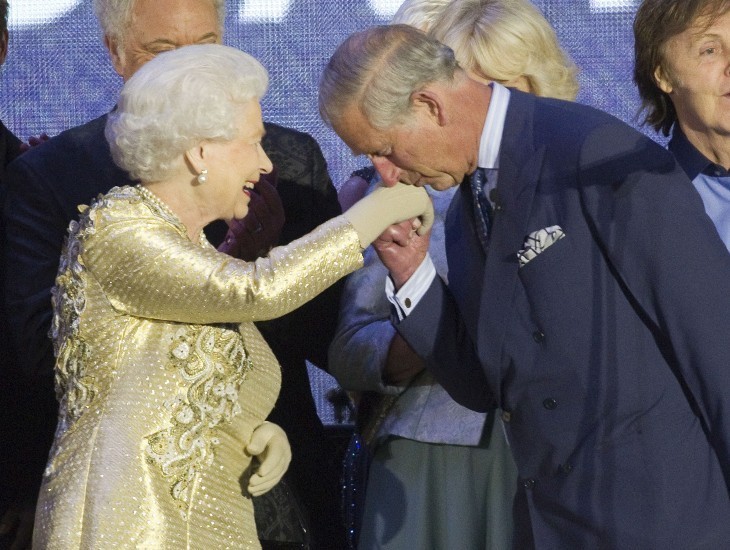 But back to the present day.
"At the end of his speech, the Prince touched the Queen's gloved hand with his bare, sausagey fingers and she broke into a wide grin. Then he raised her hand to his lips and again, they looked privately amused by the chivalric formality of the gesture.

With great pomp she had anointed him as her successor at the investiture in Caernarvon Castle more than 40 years ago. But this was the exchange that made it real."
"Sausagey fingers" is kind of harsh. But he does seem a little more relaxed these days, right?