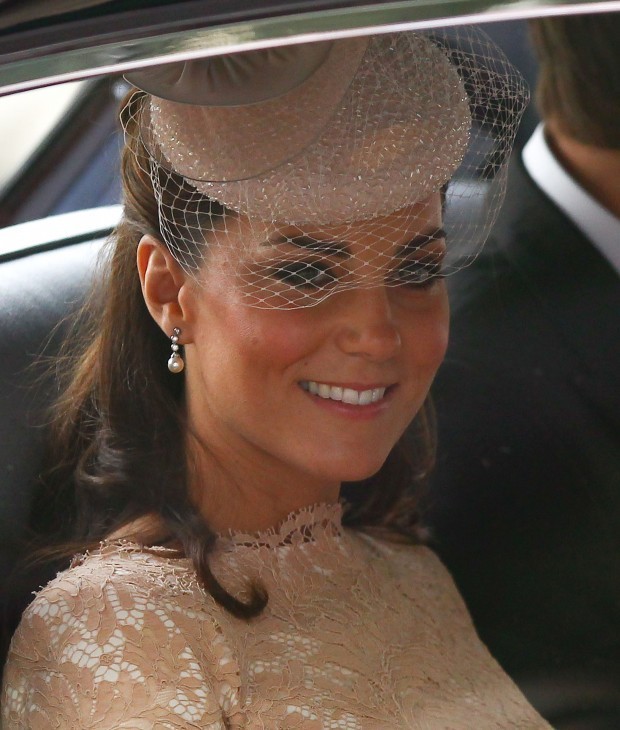 The Royal Family's most photogenic member walked up and down the stairs of a church today. We've got photos!
Above, the Duchess of Cambridge arrives at St. Paul's for the Diamond Jubilee service for Queen Elizabeth II.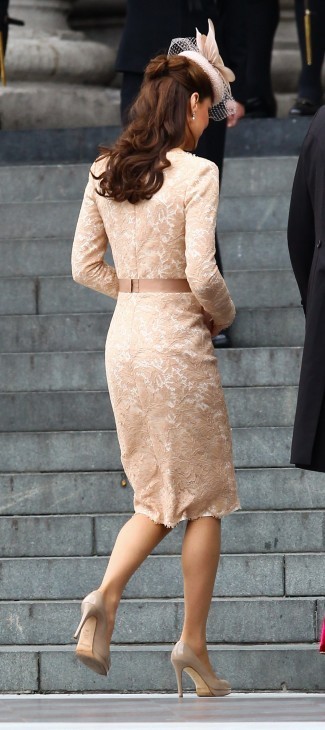 Approaching the steps…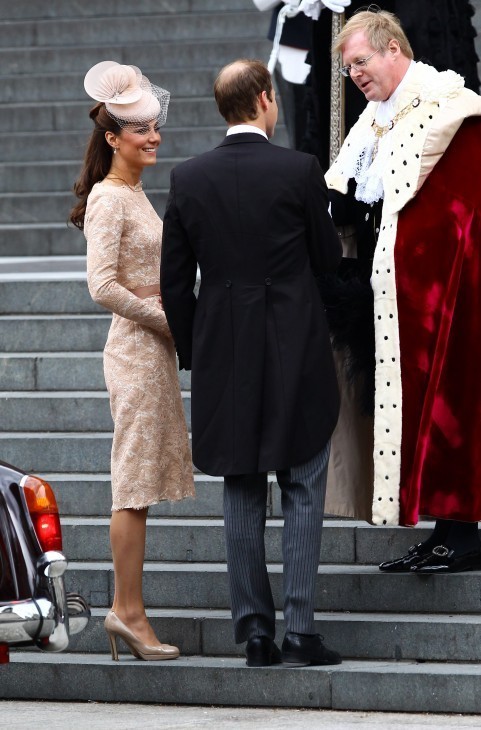 Only one step up and it's already time for a chat with the vicar.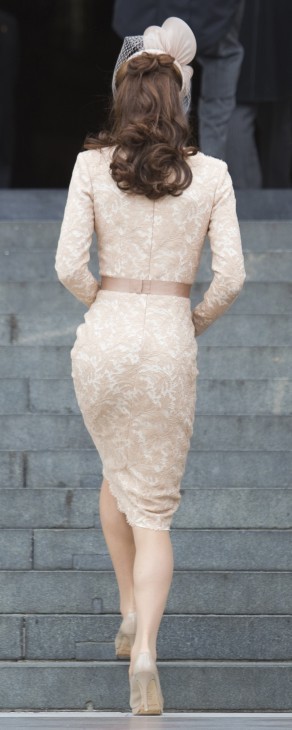 Up to the landing…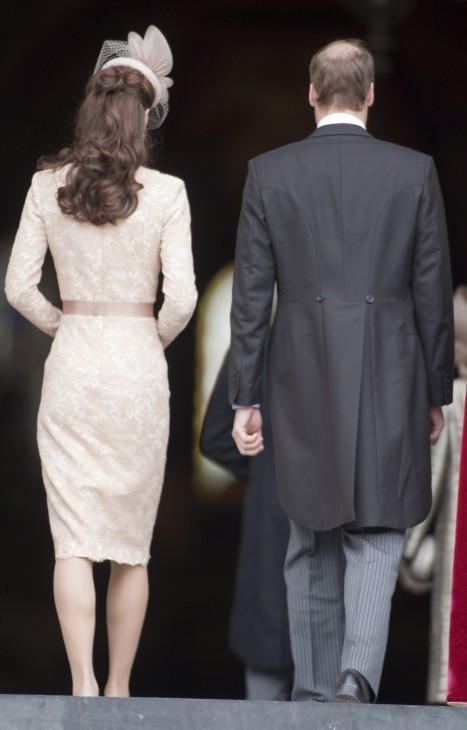 …and at the top. Well played.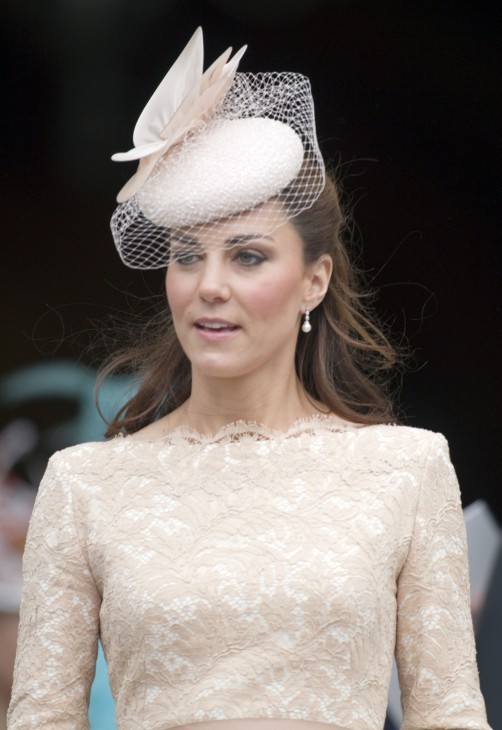 The service is over…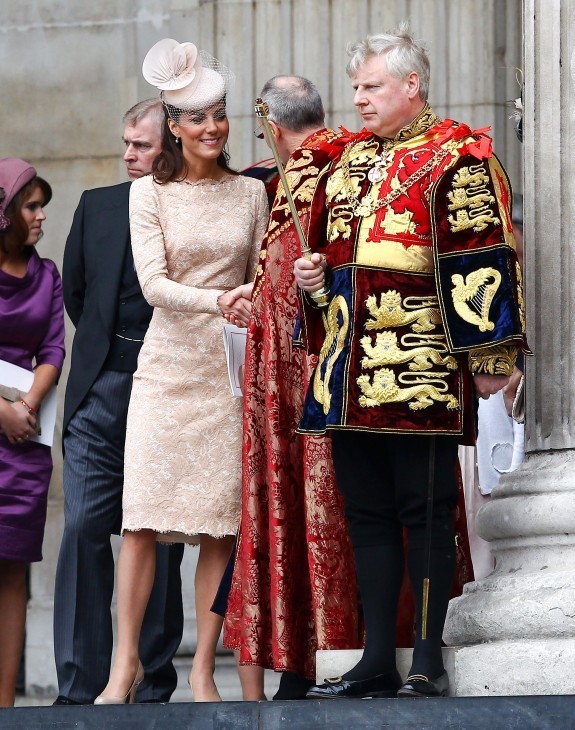 …and handshakes all around, with Prince Andrew in the background.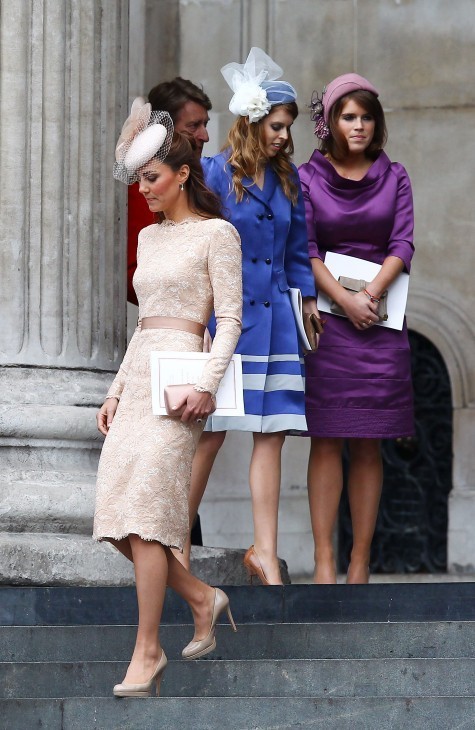 Then headed back down. (Princesses Beatrice and Eugenie in the background.)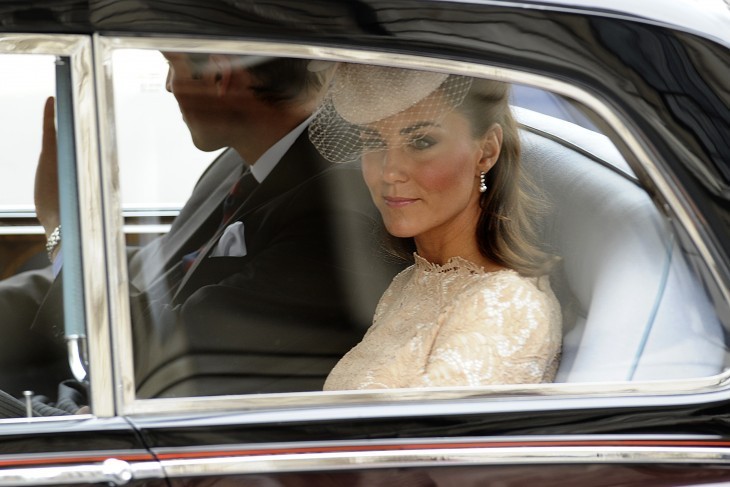 So long! The end of a fascinating event indeed.