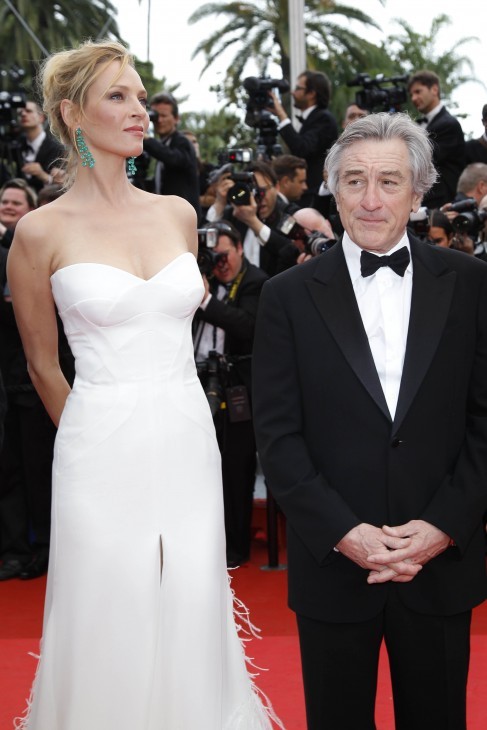 Photos of the Cannes Film Festival never really get old, with the million photographers (in suits!) going crazy and the stars eating it up or enduring it, or both.
Robert De Niro
is heading up the jury this year, which also features
Jude Law
and the beautifulandtalented
Uma Thurman
.
These two look like they ought to be in a buddy movie together. She's 41, he's 67… it's too bad Hollywood doesn't like pairing older men with younger women.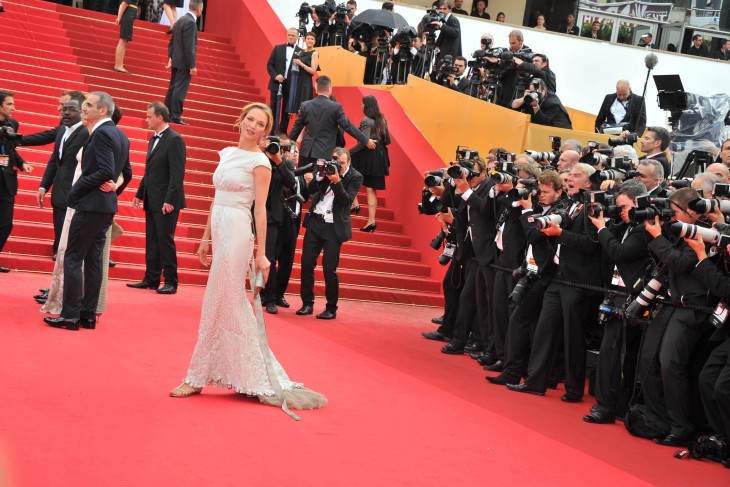 But enough laughs. Time to get down to the serious business of glam-posing for the photographers.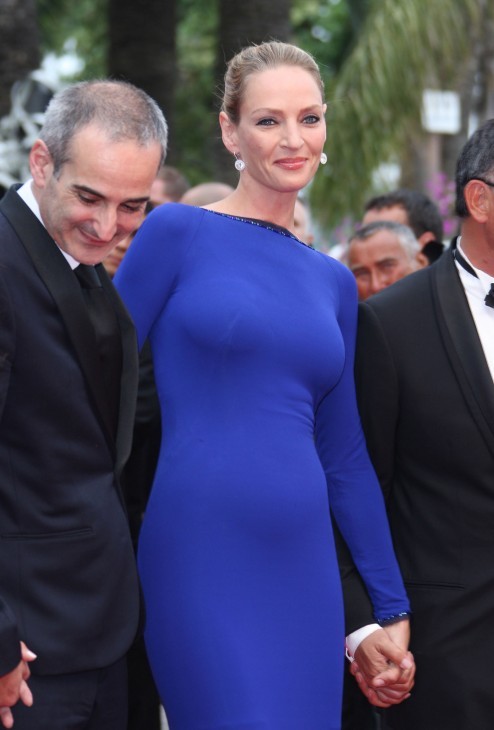 It's all in the cheekbones. Pommettes, the French call them.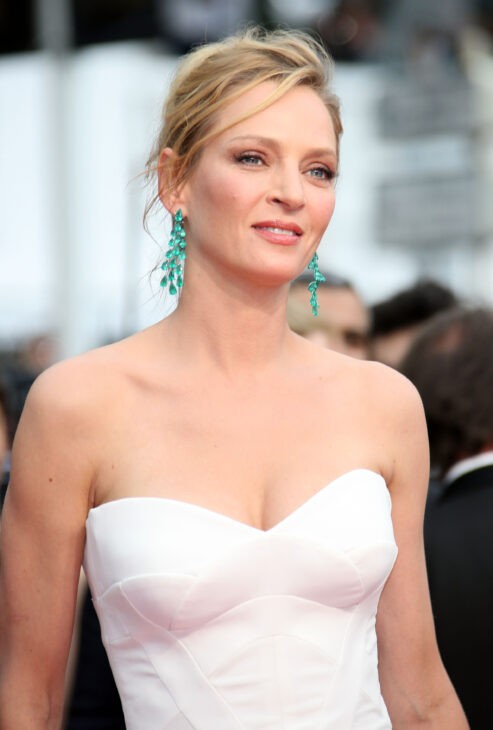 I appreciate Uma Thurman keeping the glamour going with that terrific gown. Not totally sold on the earrings, though.
Earlier that same day, at yet another photo shoot by the water.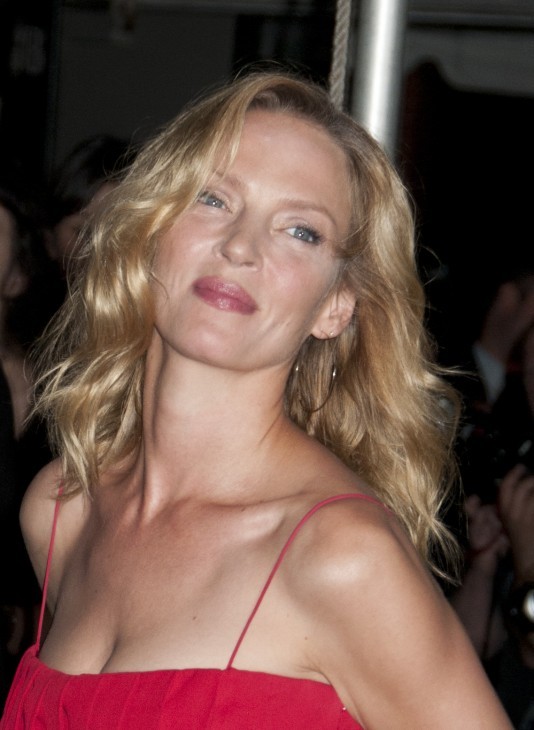 Here's Thurman with Law and De Niro, thoughtfully leaning back so that she doesn't tower over them both. As a movie fan, I appreciate anyone who looks like they're enjoying themselves in a setting like this. It's supposed to be fun! I also appreciate Jude Law's groovy blue suit and expensive shoes.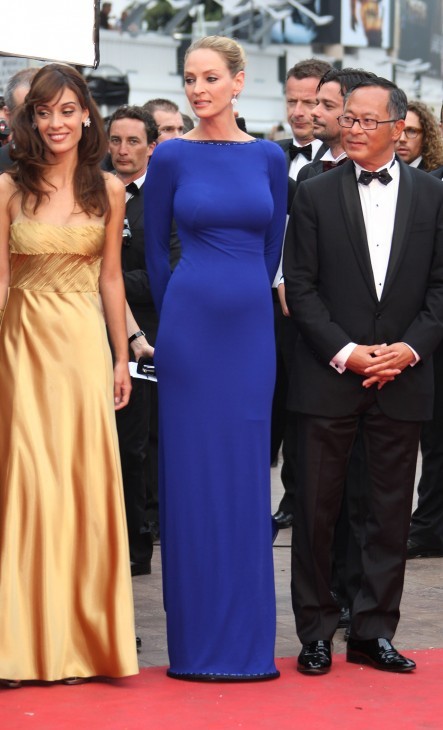 "Wait, am I towering over everyone?" Yes, madam, you are.
Still more photos of Uma Thurman at Cannes >>