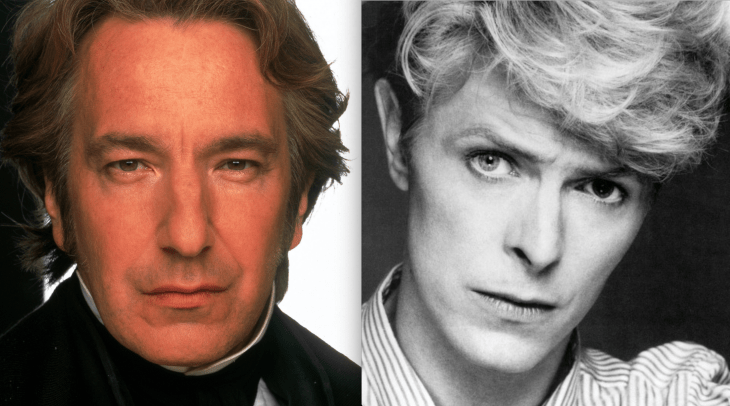 Actor Alan Rickman and musician David Bowie have both died already this year, both at the young age of 69. Surprising and sad!
The modest coincidence of their age got us wondering what other entertainers could conceivably die this year at age 69. You'd have to be born in 1946 (like Rickman) or 1947 (like Bowie) to pull the trick, depending on your birthday. (Bowie turned 69 on January 8th, just two days before his death.) You'll note that this is the leading edge of the Baby Boom; World War II ended in 1945, and more babies were born in 1946 than in any year in history.
Here's a short list of people who could die at 69 this year. We're not saying these people are due to die, mind you, or even in ill health — just that their passing would put them in this same coincidental club.
Elton John is still standing, and let's hope he stays that way. Like David Bowie, John got his start in England in the 1960s before becoming a superstar in the 1970s. Both were born in 1947; Elton John turns 69 on March 25th.
Dolly Parton is probably safe. The country crooner and founder of Dollywood turns 70 on January 19th.
Arnold Schwarzenegger. Who had the slimmer waist, Dolly Parton or Arnold? Yes, Schwarzenegger is indestructible, but he also turns 69 this summer. He was born in Austria on July 30, 1947.
Cher. The singer, Oscar-winning actress and all-around entertainer is at risk until May 20th, when she turns 70. Cher, who has "never hidden her love of plastic surgery," may not be that excited about turning 70, either, at least not in public. But here's hoping she flaunts the birthday. She's awesome, and she's really grown on me over the years.
Pat Sajak. The host of TV's Wheel of Fortune is 69 until October 26th. He was born in Chicago in 1946. (Note: Vanna White is safe — she was born in 1957 and turns 59 this year.)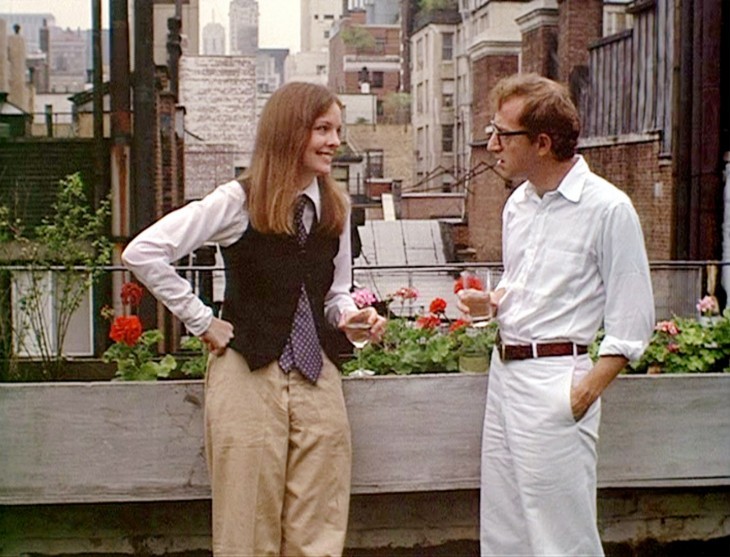 Diane Keaton?!?  Nope, she's safe. She just turned 70 on January 5th. (She's with Woody Allen in Annie Hall in this shot; she had just turned 31 when the Oscar-winning comedy came out in 1977. Allen turns 81 this year.)
Speaking of comedy, humorist Dave Barry turns 69 on July 3rd.  It's been a decade since he stopped writing his regular humor columns in the Miami Herald. Surely the Grim Reaper wouldn't think he's been inactive and therefore… no, no, surely not.
Liza Minnelli has been entertaining forever, it seems like; she won her Oscar for Cabaret in 1972. She was born on March 12, 1946, so she'll only be 69 for a few more months. (Her mother, Judy Garland, was only 47 when she died in 1969.) Like Cher, I must say that Liza has grown on me over the years. Glad she's still here.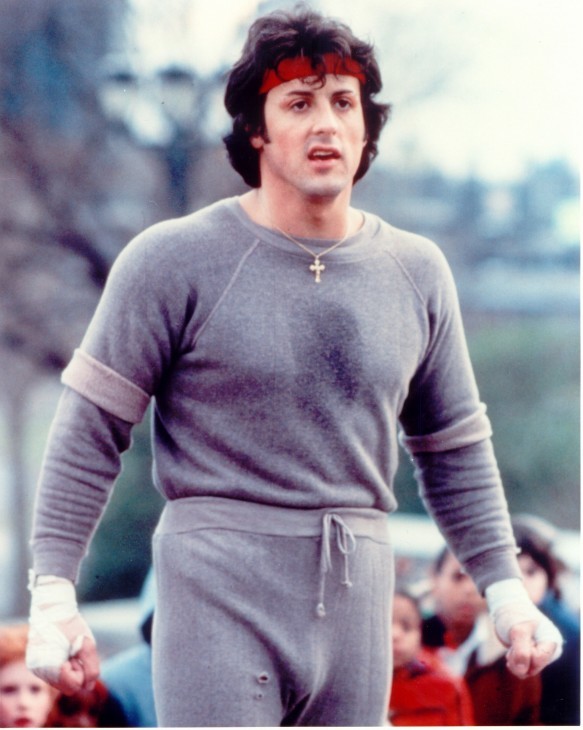 Sylvester Stallone was also born in 1946, on July 6th. He just won an Oscar nomination as best supporting actor for Creed. He has never won an Oscar, so surely he won't check out before that happens?
Movie director Steven Spielberg likes to pretend he was born in 1947, the sly dog, but he was actually born on December 18 of 1946. He'll be 69 nearly all year.  But still not as long as…
…Jimmy Buffett! The jovial tropical singer was born on Christmas Day in 1946, so he has all year to worry. If he were the worrying kind.
There's a long list of non-entertainers who are 69 this year: President George W. Bush and his wife Laura Bush (both 1946), President Bill Clinton (1946), Fed chair Janet Yellen (1946), Kareem Abdul-Jabbar and Camilla Parker-Bowles, just to name a few.
There's also a sadder list of people who would have been 69 this year but didn't get the chance: Charlie's Angels actress Farrah Fawcett (died in 2009), National Lampoon founder Doug Kenney (died in 1980), Saturday Night Live star Gilda Radner (died 1989) and "Werewolves of London" singer Warren Zevon (died 2003).
We miss 'em all. To borrow a phrase, thanks for the memories, kids! And here's hoping that Bowie and Rickman are the only two 69ers to pass this year.
Now see our full lists of everyone born in 1946 and born in 1947.