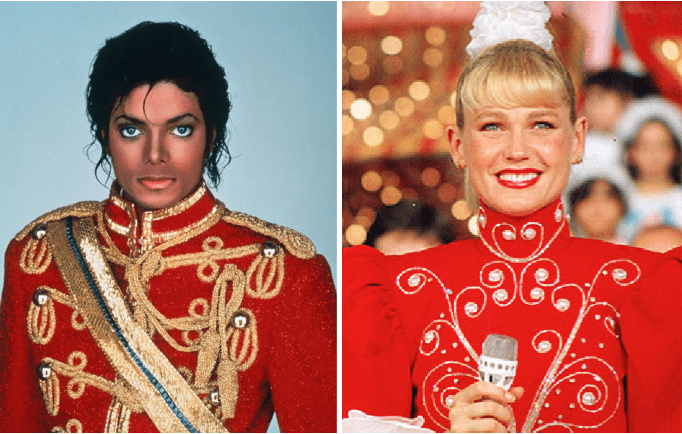 The groomsmen's outfits would have been just spectacular.
Brazilian children's TV host Xuxa says that Michael Jackson wanted to marry her back in the day:
"The entourage of Michael Jackson wanted him to marry, have children. They were looking for someone. I was working in Spain, they invited me to see his show several times. Later they called me to invite me to Neverland. He knew everything about me, he read everything about me. I had dinner with him.

"And later came a proposal from his impresario asking me whether I would consider living with him because he wanted to have children, marry. They thought marriage with a person concerned about children in Latin America would be a good thing."
No proposal could be more romantic. But Xuxa shot him down: "My answer, obviously, was no." Thus was the world denied the most rhinestone-studded wedding ceremony of the 20th century.
What might have been! The glittery finale, with Bubbles the Chimp tottering down the aisle with a red velvet pillow bearing a second white rhinestone glove, and Jackson tugging it slowly over Xuxa's delicate left hand… well, one chokes up just thinking about it.
Alas, it was not to be. For more on the players, see our biographies of Xuxa and the late Michael Jackson.