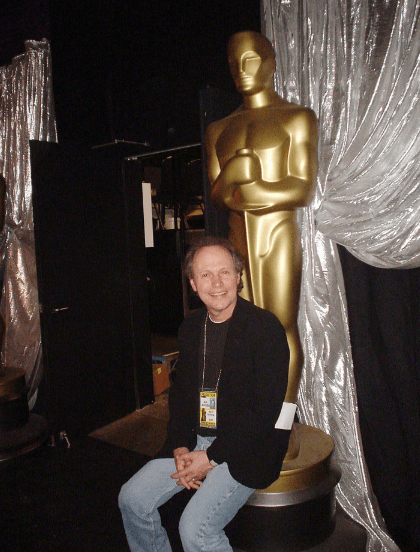 (WENN)
Pop quiz. When you heard that Billy Crystal was hosting the Academy Awards again this year, you said:
A) "It's about time! I've really missed him."

B) "Gee, he was great in When Harry Met Sally."

C) "Who's Billy Crystal?"
Billy Crystal is a major star for most of the over-50 crowd, but you know that a lot of youngsters have never heard of him. Let's try to figure out, exactly, where the dividing line between "B" and "C" stands.
Here's a timeline of the landmark moments in Billy Crystal's career:
1977-81: Stars as Jodie Dallas, the groundbreaking gay character on the sitcom Soap.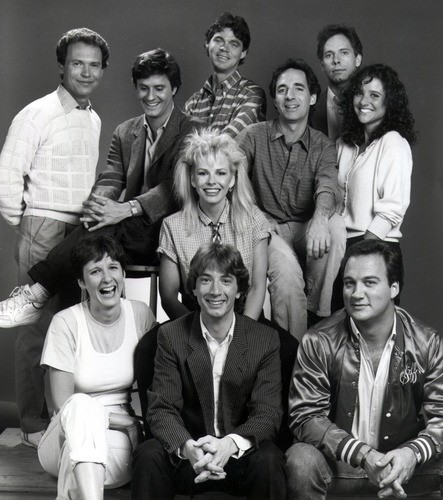 1984-85: One season on Saturday Night Live, in which he coined the catch-phrase "You look mahvelous." (That's him, with hair, at top left.)
1986: Joins Whoopi Goldberg and Robin Williams as a co-host of the first Comic Relief USA fundraiser.
1987: Cameo as "Miracle Max," the cornball healer in The Princess Bride.
1989: Co-stars with Meg Ryan in When Harry Met Sally.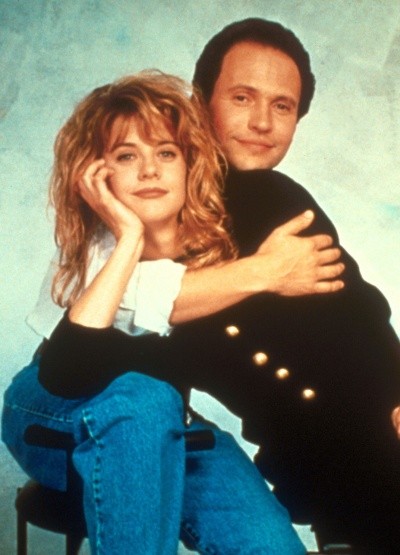 Crystal and Ryan in When Harry Met Sally
1990: Hosts the Academy Awards for the first time.
1991: Co-stars with Jack Palance in City Slickers.
1999: Plays psychiatrist to a manic mob boss (Robert DeNiro) in Analyze This.
2001: Voices Mike Wazowski, the one-eyed monster in Monsters, Inc.
2005: Launches one-man Broadway show, 700 Sundays.
2012: Hosts the Academy Awards for the ninth time.
The tipping point is somewhere between 1991 and 1999. That's when it went from "Billy Crystal is on a roll, he can do comedy, he can do romance, he's a major star!" to "Billy Crystal is in a jokey flick with Bob DeNiro, who's spoofing his own mob characters."
During those eight years, Crystal was in a string of forgettable films (City Slickers II and Forget Paris) and took an unfortunate turn towards the self-indulgently sentimental (Mr. Saturday Night).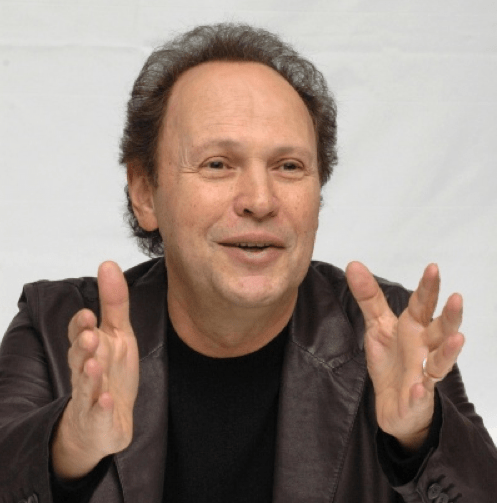 (Shooting Star / WENN)
Of course, he also hosted the Oscars in 1990-93, 1997, 1998, 2000 and 2004, which is a truly impressive run.
So let's just say that you were born in 1973. You turned 18 in 1991, and you probably went to see Billy Crystal that year in City Slickers, which was an all-ages hit. You were also 14 when he had his cameo in The Princess Bride — right in the wheelhouse.  In that case, you turn 39 this year.
Now let's say you were born 10 years later, in 1983. You were born entirely after Soap and you were age one when he joined Saturday Night Live. You were eight for When Harry Met Sally. (You've seen the clip of this scene a million times since then — but of course, that's Meg Ryan's scene.) You were 7 the first time he hosted the Oscars.
Too young.
So somewhere between a 1973 and 1983 birth is the cut-off.  Let's further say that you had to be at least 15 to see and appreciate the last hit in his big run, City Slickers (because most of us haven't seen it since).
Conclusion: 1976 is the magic year. If you were born in 1976 or before, he's still The Famous Billy Crystal.  If you were born after 1976, you're likely in the "Who's Billy Crystal, again?" camp.
Which is fitting. The guy who's hosted the Oscars the most, Bob Hope, was the same kind of figure. He was a superstar of stage, screen and radio when he first hosted in 1940. But by the time he hosted for the last time in 1976, he was a vague figure for most people under, well, 76.
Hope was 36 when he hosted the Oscars for the first time, and 74 that last time. Billy Crystal was 42 when he hosted the first time, and he'll be 63 this time. Still lots of room to run there.
And if you're age 8 or younger, you currently love him as the voice from Monsters, Inc.  So when he hosts the Oscars again in 2022, there'll be a whole new generation. Good luck, Mr. Crystal!
Now see our full biography of Billy Crystal »