Jacki Weaver is 4'9″ tall. We just did the research.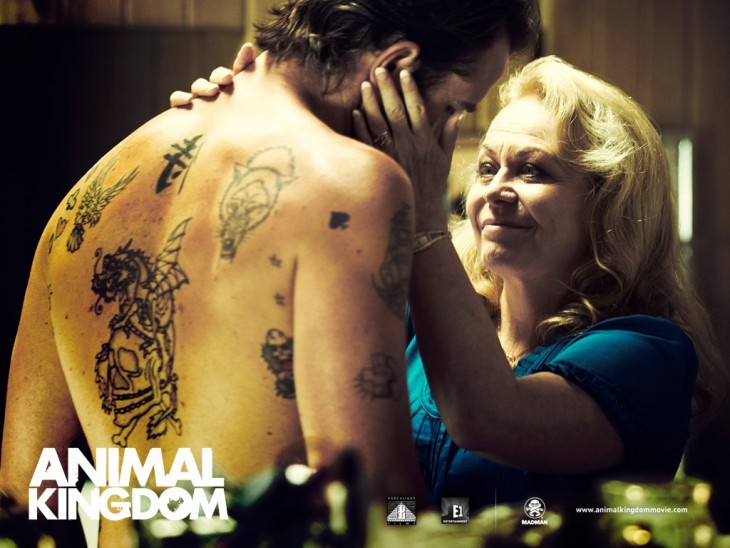 The Australian actress and Oscar nominee is clearly a bit on the short side. In the gangster film Animal Kingdom she plays a crime boss so tiny she's nicknamed "Smurf."
The Australian paper The Age says that Jacki Weaver is 145 cm tall — "four feet nine inches in the old scale," as they put it. TimeOut Sydney agrees (and calls her a "feisty sprite").
Movieline has a little story on her:
Weaver was… fired from a Heinz 57 commercial for laughing too hard during the shoot. That's what happens, she said, when a 4'9″ woman among an ensemble playing vegetable ingredients is cast as the stalk of asparagus.
So, you're thinking: would Jacki Weaver be the shortest Oscar winner ever? Nyet! Shirley Temple was 3'5″ tall when she won an honorary Oscar in 1935. ('Course, she was only 7 years old at the time.)
More recently, Linda Hunt won as best supporting actress for the 1982 film The Year of Living Dangerously, and she's also 4'9″ tall. And of course, Gary Coleman won two Oscars, and he was an inch shorter at 4'8″.
Variety named Tim Robbins the tallest Oscar winner in history a few years back, at 6'5″ tall. (He supplanted 6'4″ John Wayne.) Variety also claims that Geena Davis, at 6'0″, is the tallest-ever female Oscar winner.
Here's Jacki Weaver (far right) looking up to a 14-year-old, fellow nominee Hailee Steinfeld — who, to be fair, is sporting towering red high heels:
Just kidding about Gary Coleman, by the way.
Now see more photos of 4'9″ Jacki Weaver >>