Meryl Streep is an Oscar nominee again. Surprise!
As we've noted in the past, the Academy of Motion Picture Arts and Sciences would nominate Meryl Streep for reading the back of a Cap'n Crunch box aloud. They're nuts about her. They're obsessed.
This year, though, they have an extra-good reason for nominating her: they have to keep her batting average at .500.  Since 1979, Meryl Streep has been nominated for an Oscar an average of every other year. Had she gone un-nominated this year, she'd have slipped down to a mere .470 average. And nobody wants that.
Here's the
roll call
of Meryl Streep nominations. All are for best actress unless otherwise noted:
1979: The Deer Hunter (supporting)
1980: Kramer vs. Kramer (supporting – win!)
1982: The French Lieutenant's Woman
1983: Sophie's Choice (win!)
1984: Silkwood
1986: Out of Africa
1988: Ironweed
1989: A Cry in the Dark
1991: Postcards from the Edge
1996: The Bridges of Madison County
1999: One True Thing
2000: Music of the Heart
2003: Adaptation (supporting)
2007: The Devil Wears Prada
2009: Doubt
2010: Julie & Julia
2012: The Iron Lady
What stands out on this list, besides her incredible nominate-able consistency?
First: only three supporting roles out of 17 nominations. An impressive run.
Next: that incredible run in the 1980s, when she was nominated 7 out of 10 years.
And next: only two wins (so far) out of 17 nominations, and no win since 1983. (Going on 29 years!) Streep won two of her first four nominations, then hit a dry spell that is threatening to reach three decades.
The kindest way to interpret that dry spell is this: her chances are harmed when voters see Meryl Streep's name on the ballot every other year. We all look for fresh names, and that's not such a bad thing.
A less kind interpretation is that maybe not every one of Meryl Streep's last 13 nominations has been totally warranted. If those performances had all been so genius, she would have won at least one more Oscar along the way, right?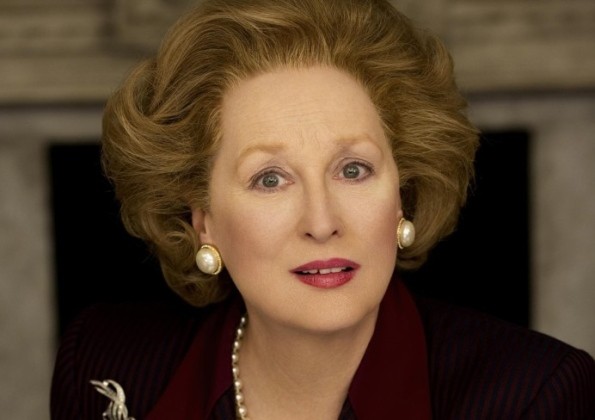 All that said, we have to agree with the Yorkshire Post that her portrayal of Margaret Thatcher "puts Streep in line to bag Oscar."
First, because it's just such an Oscar-y role and an Oscar-y movie.
Second, because every conservative in Hollywood will vote for Streep as a way of saluting their hero Margaret Thatcher. (If only Streep could play Ronald Reagan, she'd be a shoo-in! If she weren't always a shoo-in anyway, that is.) Seems like liberals have been voting for their favorite causes for years, so conservatives will certainly want an equal shot at the game.
Third, because she did that little fake-tooth-gap thing.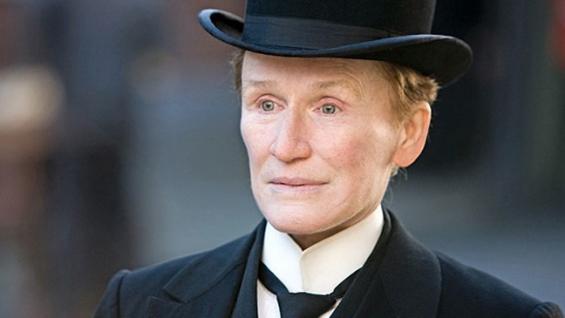 And also because the field sets up nicely in Streep's favor.
Rooney Mara is a first-timer for The Girl With the Dragon Tattoo, and the nomination is clearly her full reward. Glenn Close playing Robin Williams as a robot playing a woman dressed as a man in Albert Nobbs? Too complicated. Michelle Williams was hot as Marilyn Monroe in My Week With Marilyn, but not enough people saw that movie.
That leaves Streep versus Viola Davis in The Help, a widely-seen movie from a beloved book. Both Streep and Davis were nominated for Doubt, and Davis should have been nominated two or three other times before.
But the betting here, the heavy betting, is that Meryl Streep will pick up her third Oscar win on February 26th.
And then be nominated 18 more times between now and 2048.