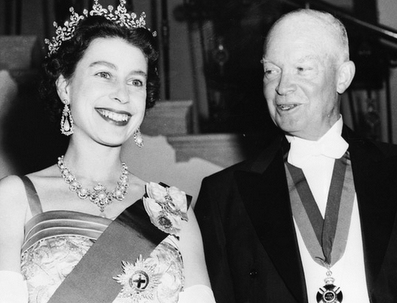 The amazing Queen Elizabeth II has outlived or outlasted a total of 12 American presidents. Here's the photographic proof.
Harry Truman was president when Elizabeth was proclaimed Queen in 1952. He was succeeded the next year by Dwight D. Eisenhower (above), who was followed by Kennedy, Johnson, Nixon, Ford, Carter, Reagan, Bush the Elder, Clinton, Bush the Younger and Obama.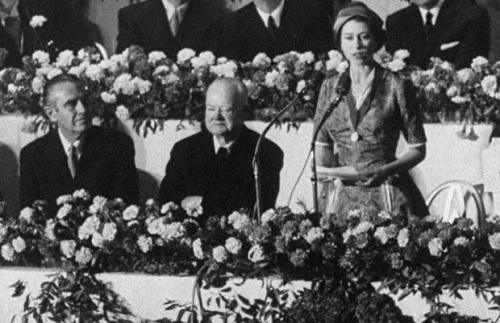 Lyndon Johnson is missing from the photo set — but to compensate, you get this bonus photo of the Queen with former President Herbert Hoover in 1957.
One more great one: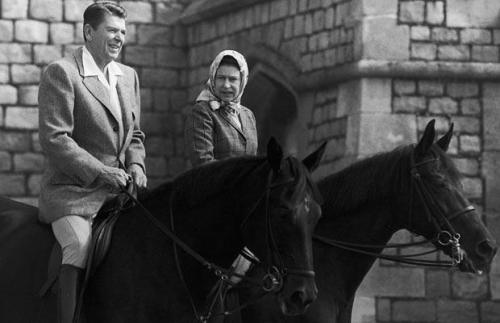 Just a casual couple out for a ride in 1982.
Ronald Reagan died in 2004, but the Queen is still going strong. She's even got a leg up on Fidel Castro, who took power way back in 1959. And now she's headed for Queen Victoria's longevity record.
Queen Elizabeth II with 12 U.S. Presidents »
(Hat tip: Kottke.org)