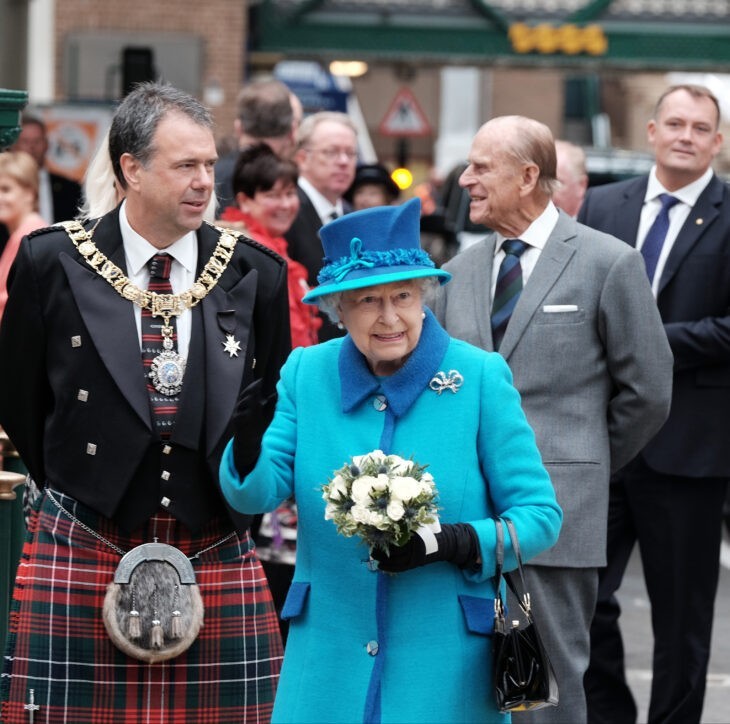 Three score and three years, seven months and two days: that's the new record for UK monarch lengthitude, thanks to the remarkable Queen Elizabeth II.
The Queen reached that mark on September 9th, 2015, pushing her past her great-great-grandmother Queen Victoria. Truth is, it's not even that close: Elizabeth gave her ancestor a seven-year head start, taking the throne at age 25 compared to Victoria's age 18, and still broke her record. Queen Victoria died in 1901 at age 81, while Queen Elizabeth is still going strong at age 89.
"Going strong" is not just a euphemism. She continues to carry out her office, doing those crazy little ribbon-cuttings and chocolate factory inspections that have always made up the bulk of her daily business. Her record-breaking day was no different, with the Queen waving her hand over the opening of a new railway line to Edinburgh.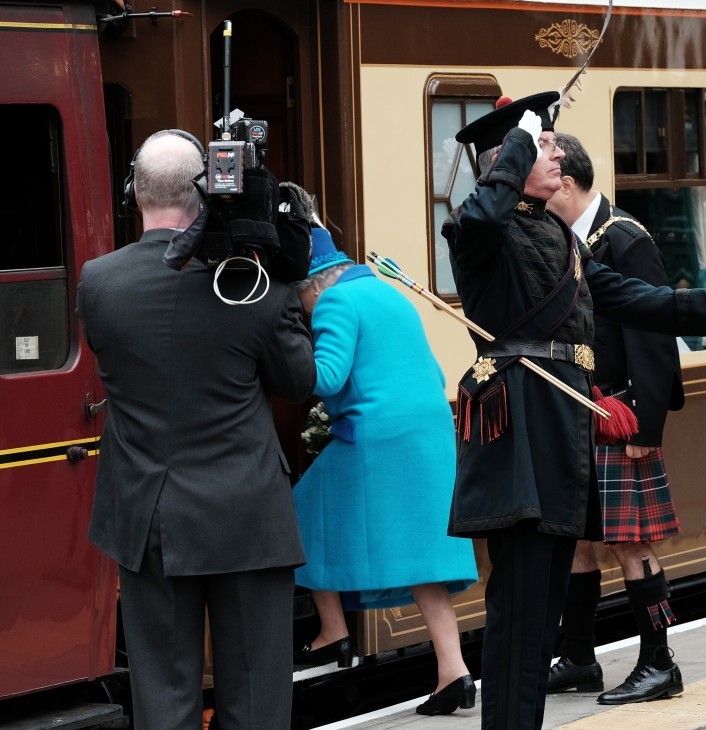 One thing to like about this Queen is that sometimes she looks like the regal center of attention, other times she's just another little old lady boarding a train. Somehow or other she makes all the ceremonial falderol around her (dig the guy with the arrows in his belt!) seem perfectly reasonable.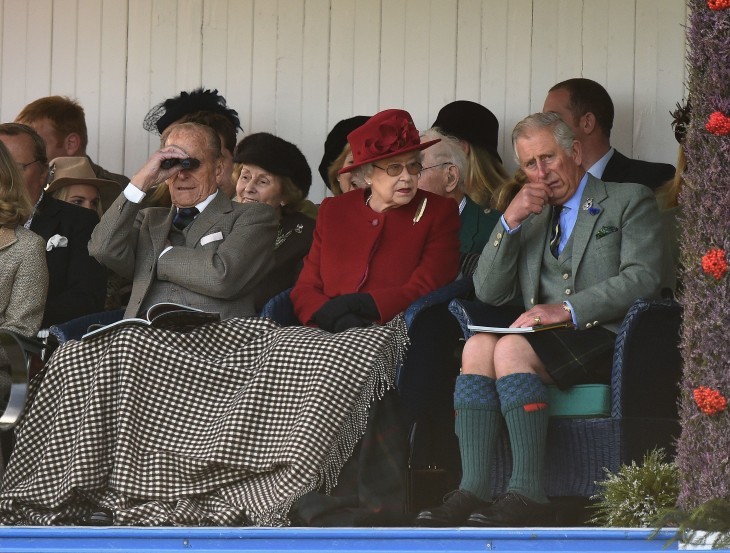 Of course, there are concessions to age. She and Prince Philip sat under a wool blanket a few days ago at the Braemar Highland Games; it gets nippy in Scotland in September. (Though it actually looks like the blanket is more for Philip than the Queen.)
As always, though, she continues with her secret formula for dressing like a queen. You've got to love that "reassuring matronly solidity."
During her years on the throne, the Queen has outlasted 11 prime ministers, from Winston Churchill to Gordon Brown. She hasn't yet outlasted the 12th, David Cameron, but who'll bet against her?
See our full biography of Queen Elizabeth II »