Happy 50th birthday to terrific actor Sean Penn.
Sean Penn was born on 17 August 1960 in Burbank, California. Being born just over the hill from Hollywood, it's no surprise Penn ended up as an actor — though it's maybe a surprise that he ended up being such a good actor.
In honor of his 50th birthday, here's a photo collection of the many faces of Sean Penn. As we'll see, those many faces have had many different sideburns.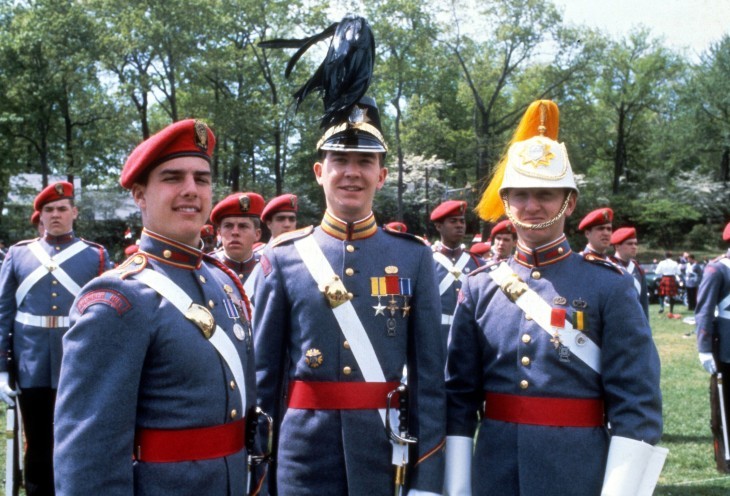 Sean Penn (right) in his film debut in Taps (1981). Yes, that's Tom Cruise at left, and Timothy Hutton, center, as fellow military school students. Sean's sideburns: in basic training.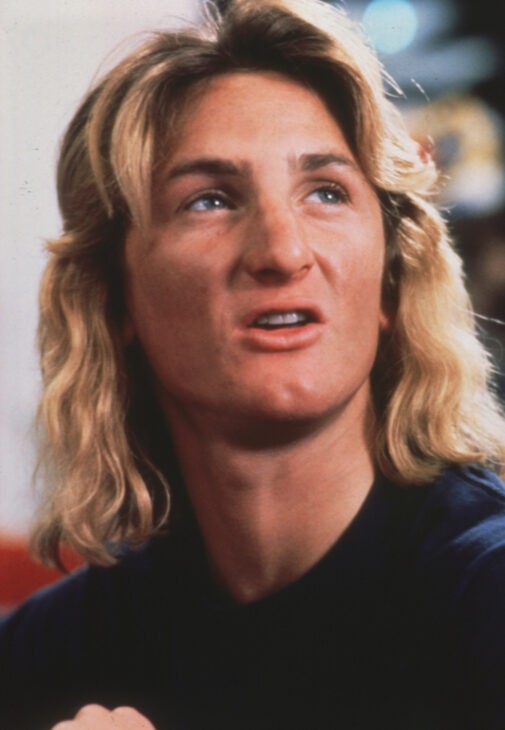 Possibly still the most iconic photo of Sean Penn — as Spicoli in Fast Times at Ridgemont High in 1982. In those days, it was all about the hair. Sideburns: nonexistent.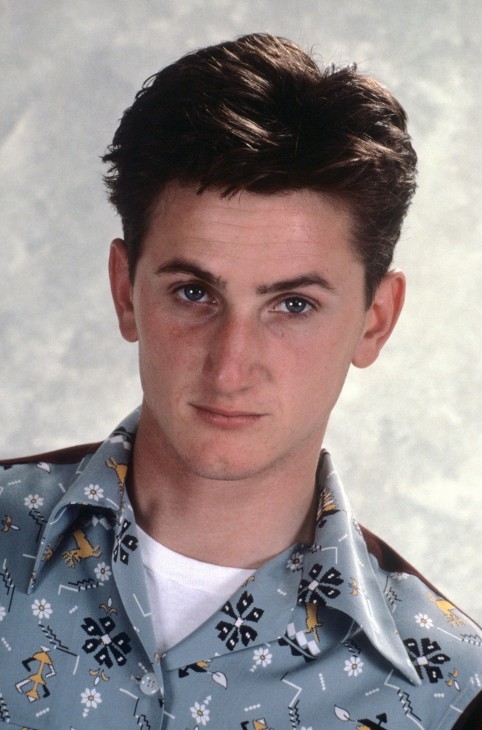 A clean-cut Sean Penn co-starred with Nicolas Cage in the 1984 film Racing With the Moon. That movie was also the first film credit for screenwriter Steve Kloves, now more famous as the screenwriter for all the Harry Potter films. Sideburns: adolescent.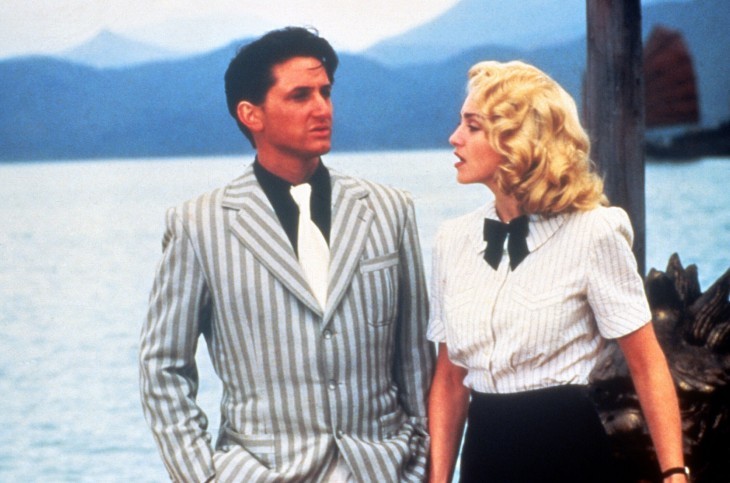 Call it a mis-step. An on-set photo of Sean Penn starring with Madonna in the 1986 comedy-romance Shanghai Surprise. Sideburns: insignificant.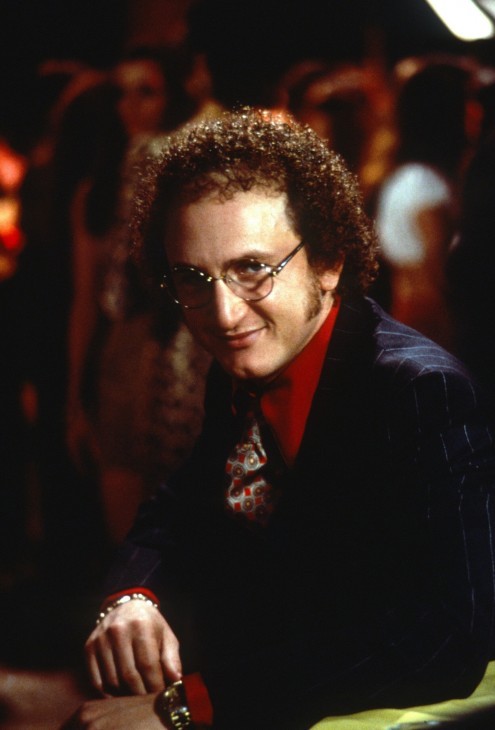 Whoa! Here we go. Sean Penn as drug-addled lawyer David Kleinfeld in the 1993 Brian DePalma film Carlito's Way. Penn got a Golden Globe nomination for his performance. Sideburns: groovy.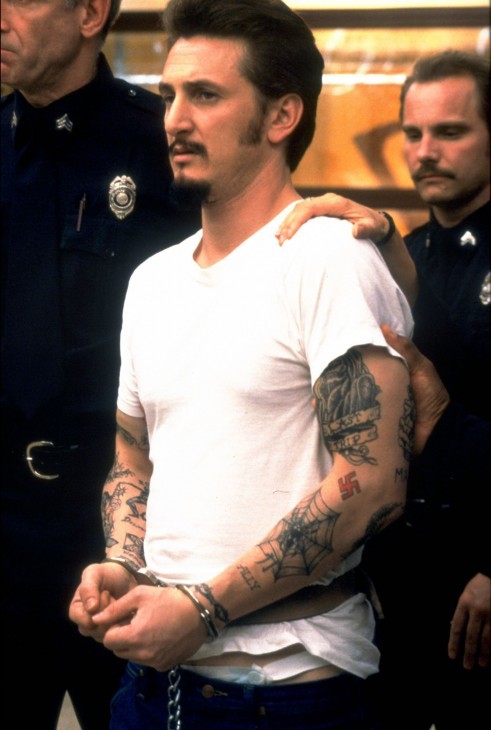 Serious themes, serious sideburns. Sean Penn as death row prisoner Matthew Poncelet in the 1995 film Dead Man Walking, based on the book by Sister Helen Prejean. Sideburns: killer.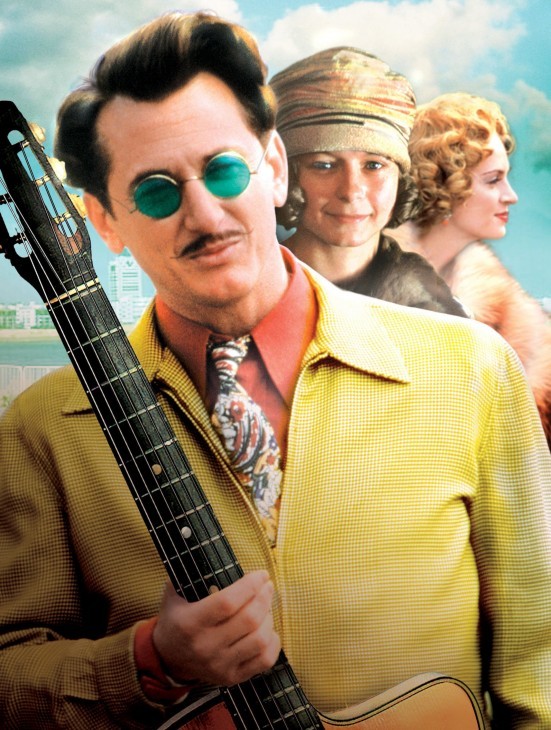 Lightening up a little. A promotional photo of Sean Penn, Samantha Morton and Uma Thurman in the 1999 Woody Allen film Sweet and Lowdown. Penn played (fictional) jazz guitarist Emmett Ray, a cranky devotee of gypsy guitar great Django Reinhardt. Sideburns: syncopated.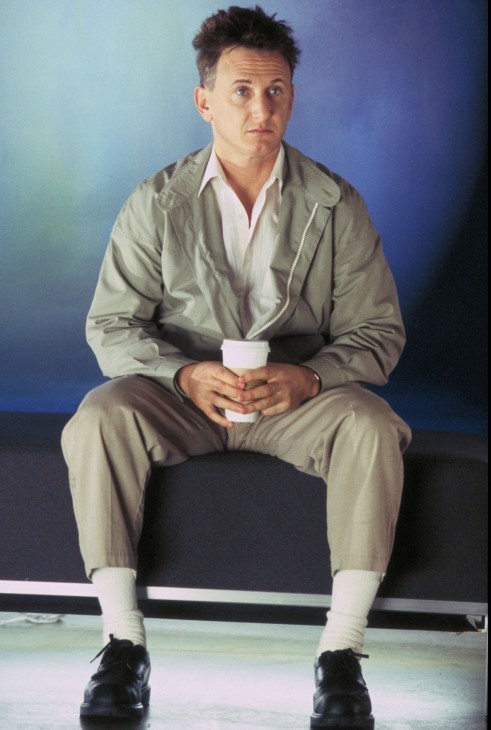 Photo of Sean Penn as a developmentally slow adult and father (to Dakota Fanning!) in the 2001 film I Am Sam. With his hair shaved up above his ears, Penn was nominated for an Academy Award. Sideburns: disabled.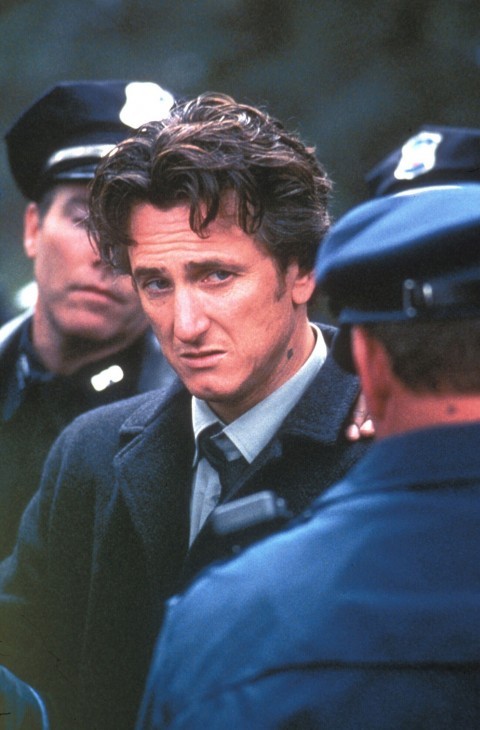 Back to the dark side (and dark sideburns). Sean Penn as the not-very-nice Boston hard guy Jimmy Markum in the 2003 film Mystic River. Penn won the Oscar as best actor, and co-star Tim Robbins won as best supporting actor. Sideburns: working-class.
The sideburns are hidden, but you know they're there. The Assassination of Richard Nixon, a 2004 film with Penn as a crazy-type salesman who sets out to shoot President Nixon. Sideburns: presumably De Niro-esque.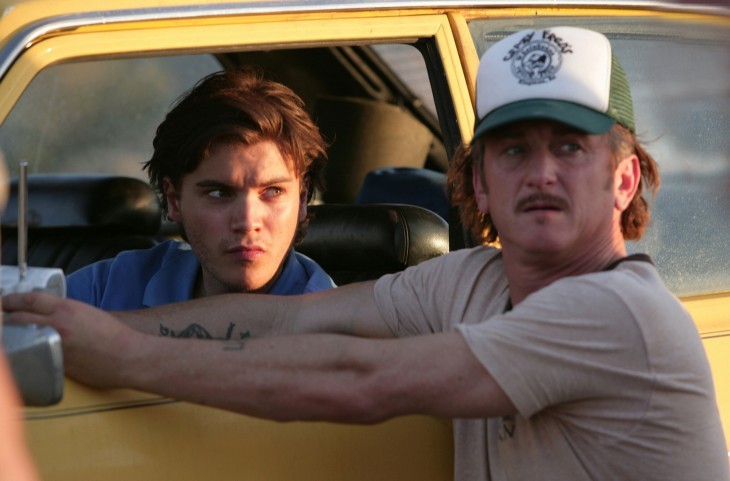 Trucker behind the camera! An on-set photo of Sean Penn directing Emile Hirsch in the 2007 film Into the Wild, based on the book by Jon Krakauer. Sideburns: Peterbilt.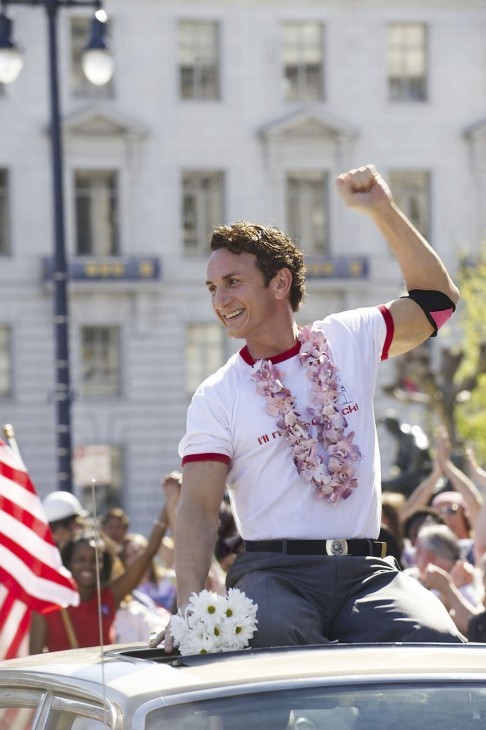 Penn in his triumphant (and Oscar-winning) role as San Francisco politician and gay icon Harvey Milk in the 2008 biopic Milk. Sideburns: liberated.
Well, he's a chameleon. A chameleon with sideburns. Happy 50th birthday, Mr. Penn!
Not satisfied? Look for sideburns in still more photos of Sean Penn >>
(All photos courtesy of our friends at
WENN
)