A new photo of two-year-old Princess Charlotte has just been released by Kensington Palace, official home to her parents Prince William and the Duchess of Cambridge.
The caption on the photo reads: "The Duke and Duchess are delighted to share a new photograph of Princess Charlotte to mark her second birthday tomorrow." (Charlotte was born on May 2 of 2015 — precisely on David Beckham's 40th birthday, in fact.) Charlotte is wearing a yellow sweater with adorable li'l blue sheep and an exceedingly practical haircut, and sitting in front of… a haystack? Maybe a haystack.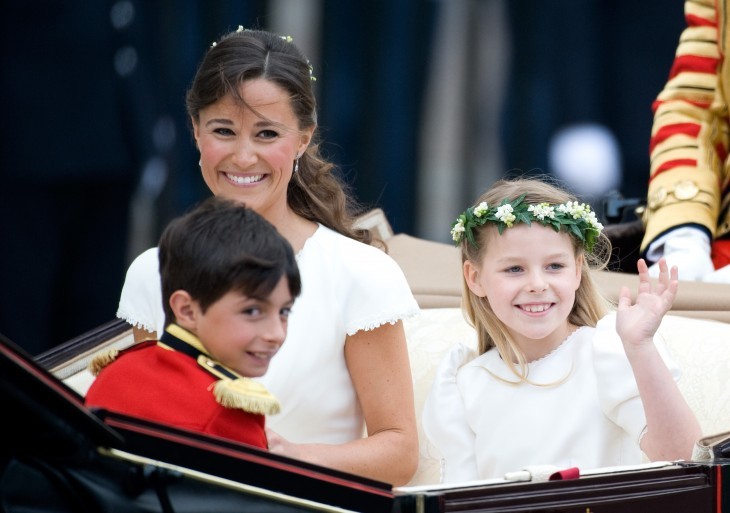 Photo: WENN / Zak Hussein
Does Charlotte look just a little bit like her aunt, Pippa Middleton?  Same cheeks and definitely the same eyebrow swoop down to the side.
Who2 is pleased to have this new photo to replace our previous official photo of Princess Charlotte, which looked like this:
This was Charlotte in late 2015, at age six months. Pretty cute. (Almost as cute as Becks!) Both photos were taken by Charlotte's mother, according to the Kensington Palace announcements.
Now see our full biography of Princess Charlotte »