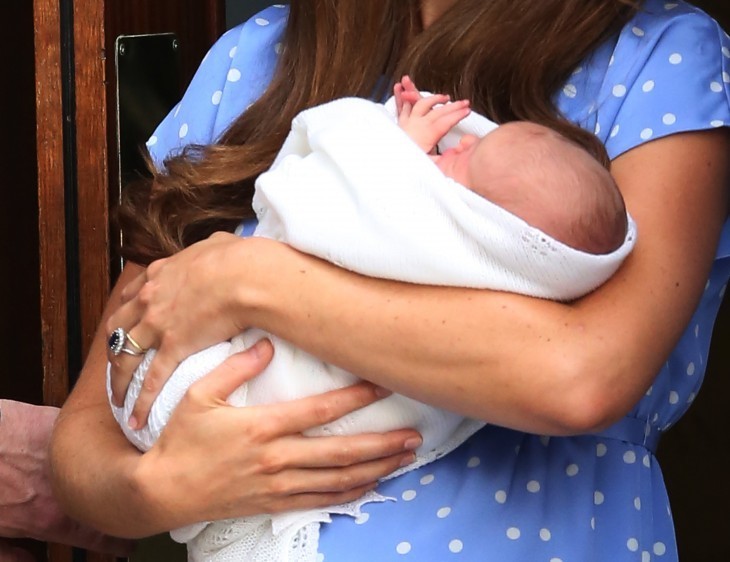 Oh, don't be such a curmudgeon. Just relax and enjoy these photos of the new royal baby, Prince George of Cambridge. Yes, the media coverage is overbearing, but you gotta love the little nipper. (Unless you're Irish, Scots, French, etc., etc.) Those tiny fingers!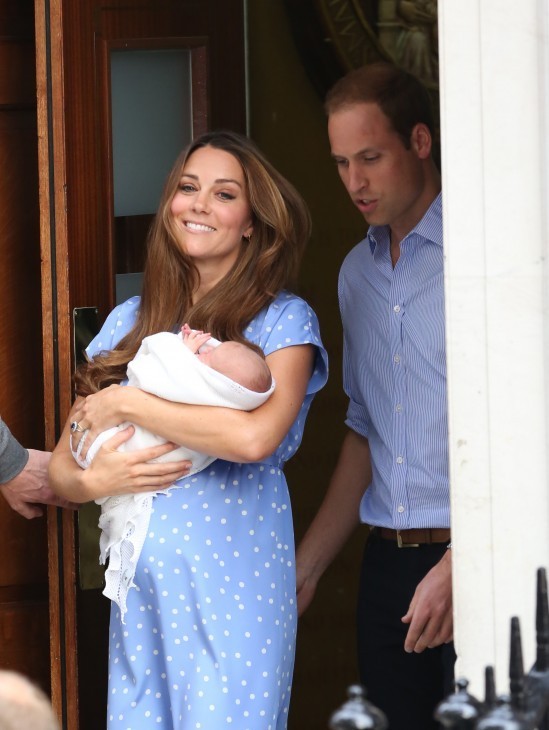 And you know what? You try looking this relaxed 23 hours after you give birth to the future king of the whole United Kingdom.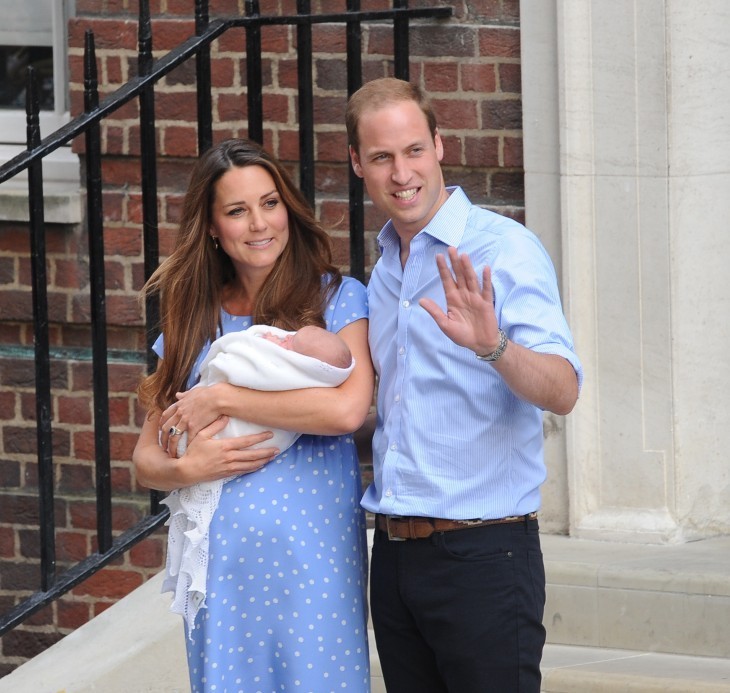 As an aside, I have always loved Prince William's blue shirts. He's got some kind of Saville Row tailor who makes that very subtle soft stripe. Probably at £800 per shirt.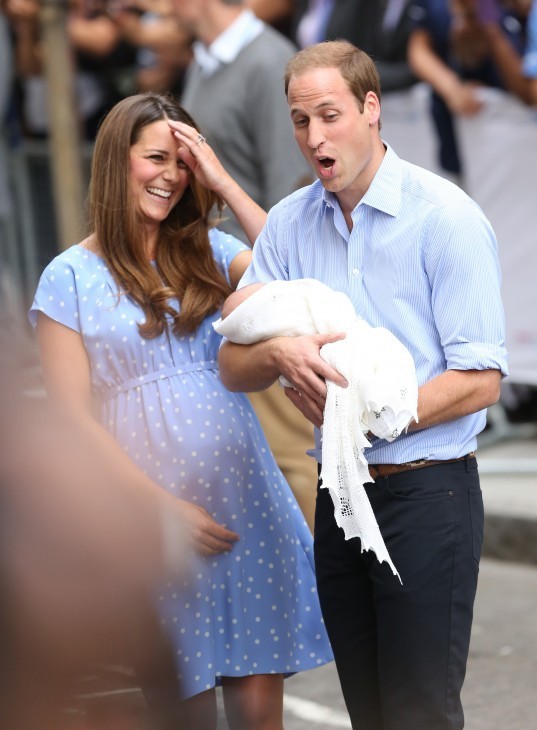 Better not let him handle the baby, though. He's still high on birthing room endorphins.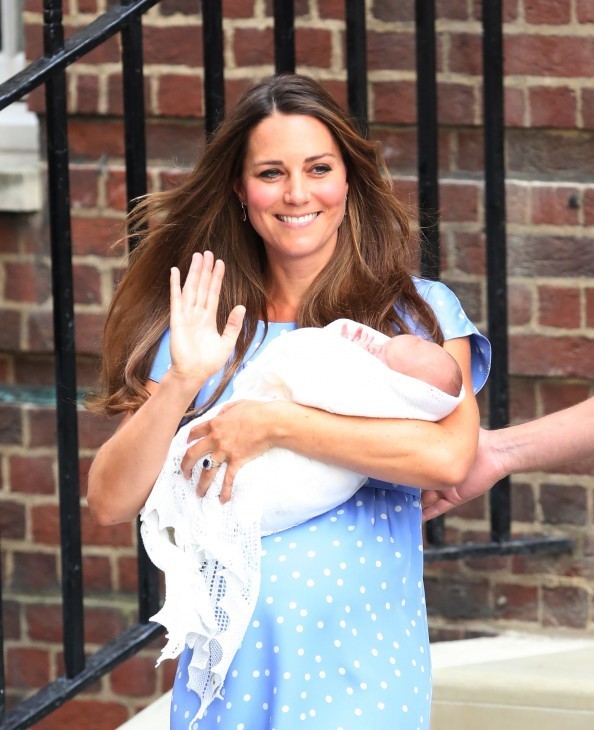 Duchess Catherine, however, can wave to the crowd, flash her rock, hold the pup, smile that crown jewels smile and look good doing it all. She's got it down.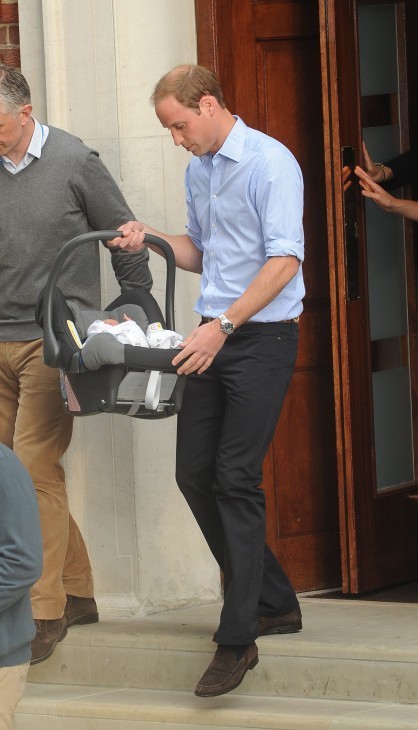 Shouldn't that be a gold-plated car carrier? Just wondering.
Well, you have to give the Royal Family props for handling the PR side of things smartly: Get the royal baby photos out there right away, let everyone snap a shot, and stop the feeding frenzy for an exclusive peek. They've learned a few things in the last 1900 years. Oh, and they're "still working on a name" says William. [Update: It's George Alexander Louis.]
There: now don't you feel better?
Not yet? Then see still more photos of the royal baby »
(All photos, by the way, are from our friends at WENN.com)