Britain's Prince Harry married American actress Meghan Markle in a royal wedding at Windsor Castle in front of 600 guests on May 19, 2018. Congratulations to the happy couple, who will now be known as the Duke and Duchess of Sussex. Let's look at a few photos from the event, all of them courtesy of the Royal Family's Instagram feed.
Here's Meghan Markle being walked down the aisle of St. George's Chapel by her about-to-become father-in-law, Prince Charles. Charles will be the next King of England, so that's a big deal. But Prince Harry is a distant sixth in line to the throne now, behind his brother Prince William and William's three kids, so the pressure was off in this wedding. Everyone could relax and have a good time.
Many royals you never heard of have been married in St. George's Chapel over the years, like Prince Leopold, Duke of Albany and Princess Helena of Waldeck and Pyrmont in 1882. (He was the eighth child of Queen Victoria.) What a handsome chapel, though!
Prince Harry greets his bride-to-be at the altar. A professional lip-reader reported that Harry said "Are you OK? You look amazing" and Meghan Markle said "Thank you."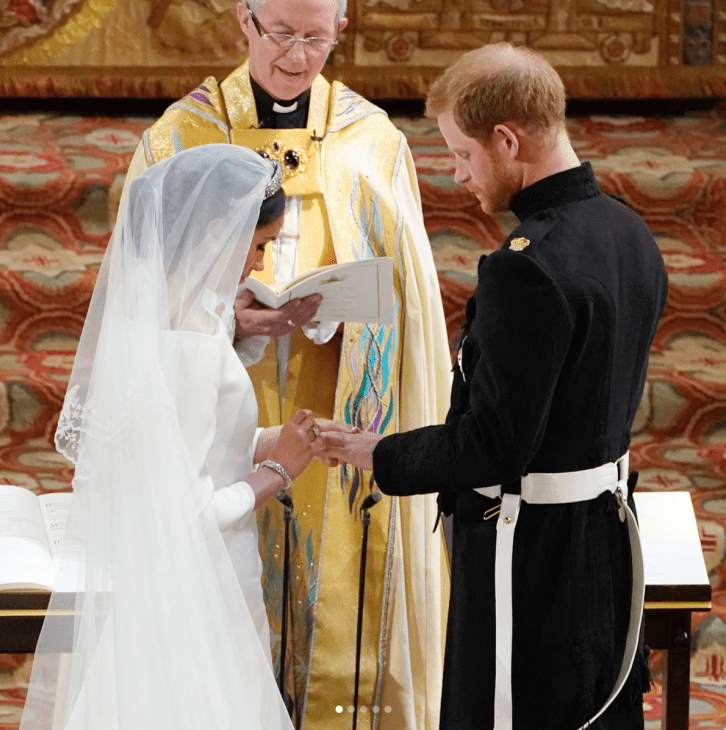 On goes the ring! That's the The Archbishop of Canterbury, Justin Welby, looking on as officiant. (Side note: he did not actually introduce Meghan Markle as "Michael Morgle.")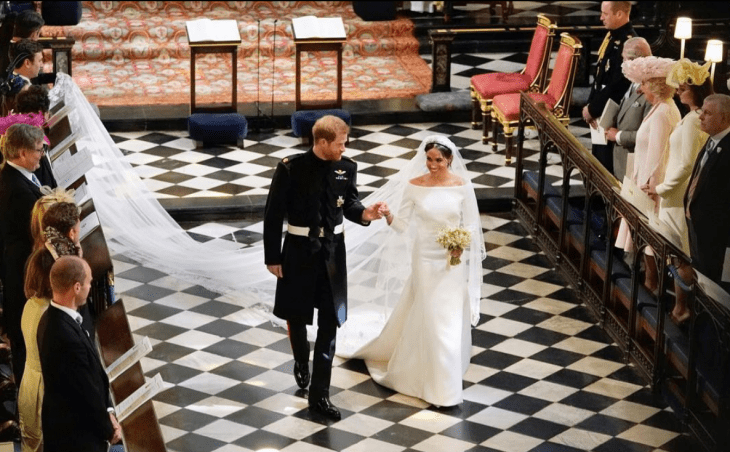 It's all over but the shouting as the now-married Duke and Duchess of Sussex walk back down the aisle. That's Prince Charles and his wife, Camilla Parker-Bowles, at top right. Other wedding guests included tennis star Serena Williams and actor George Clooney and his wife, the lawyer Amal Clooney.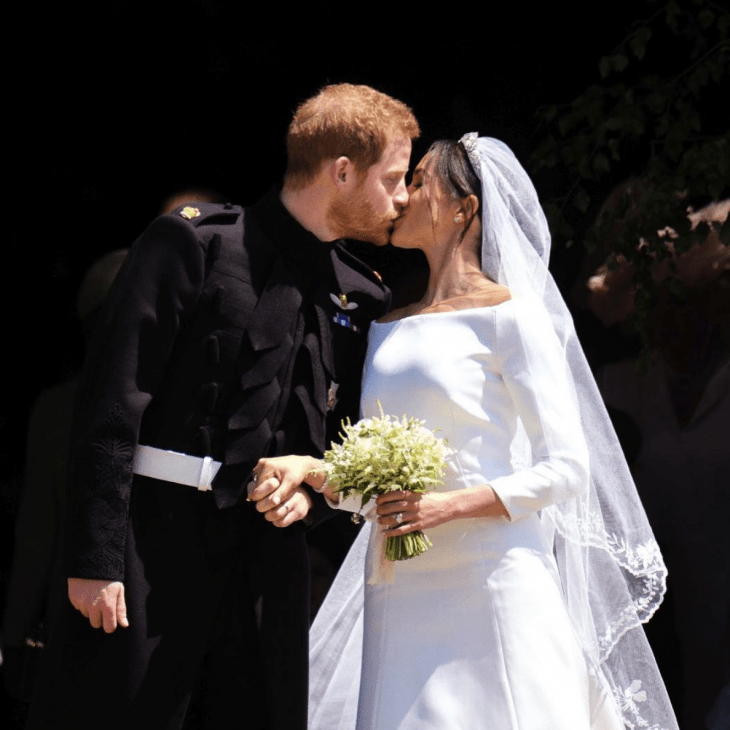 Here's that first kiss again. Well, not their first kiss but their first married kiss — well, not their first married kiss, which was actually at the altar, but their official first kiss for the gathered crowds in public as man and wife.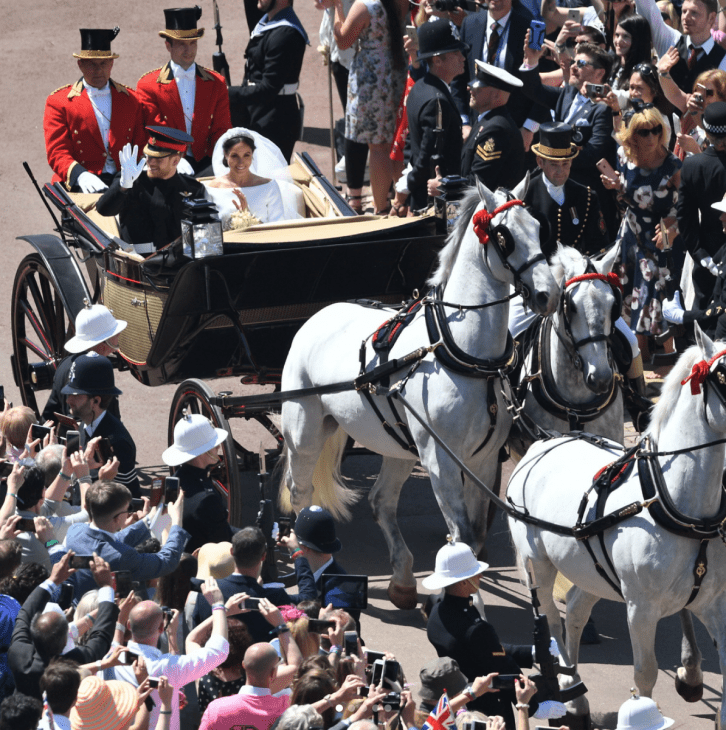 And finally they're off together, headed into married life in a carriage drawn by four white horses, as gathered crowds cheered them in Windsor. Good luck to them!
For much more on the wedding, see the full reports from The Guardian and BBC News.
Or see our full biographies of Meghan Markle and Prince Harry.