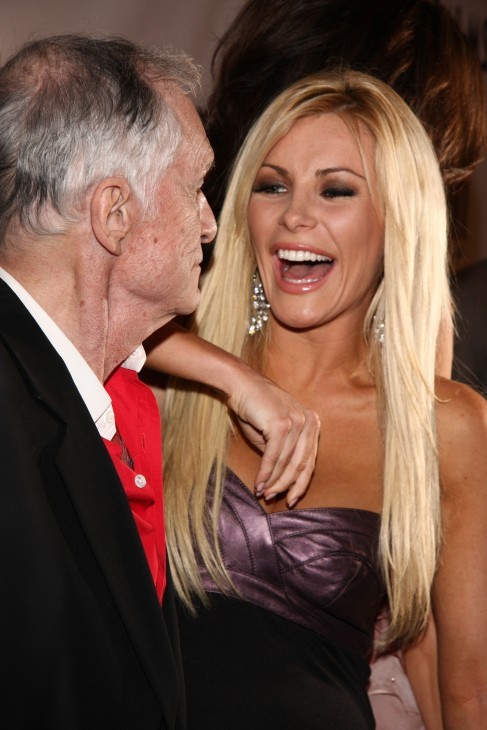 [ Update, June 2011: Wait, the wedding is off! ]
[ Update, January 2013: Wait, the wedding happened after all! ]
[ Update, September 2017: Harris is now Hef's widow, alas, and will inherit nothing. ]
Hugh Hefner is engaged to be married.
"When I gave Crystal the ring, she burst into tears. This is the happiest Christmas weekend in memory."
The Playboy founder tweeted that line yesterday, on Christmas Day, after he gave an engagement ring to Crystal Harris. She was Miss December of 2009 in Hef's magazine. No date has been set, but it will be Hugh Hefner's third marriage.
The age gap is 60 years — he's 84, she's 24.
Here's a short list of people who were born, grew up, made their mark, and died in the 60 years between Hugh Hefner's birth in 1926 and Crystal Harris's birth in 1986:
Wow.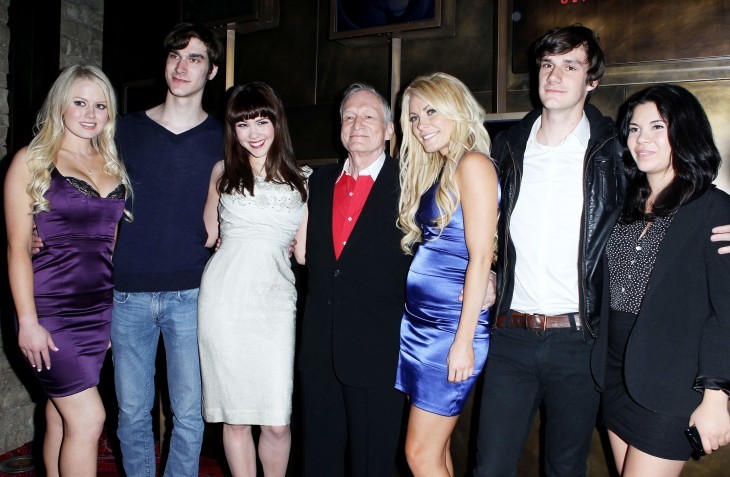 This afternoon Hefner tweeted, "Crystal and I are celebrating with friends in the Game House Sunday afternoon, then dinner and a movie."  Well, good luck, you crazy kids.
See more photos of Crystal Harris and Hugh Hefner »
(WENN photos by Nikki Nelson and Rachel Worth)